samples of tablet: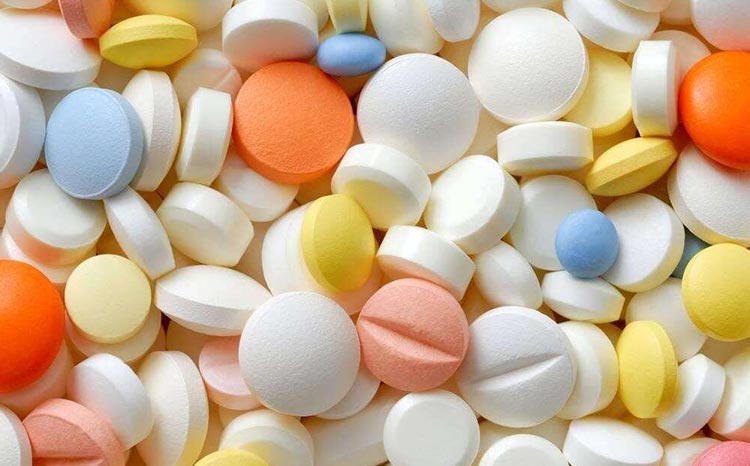 Machine Description
High quality machines are based on advanced and reasonable design.
New design of MTP-26/32/40 High Speed Tablet Press is developed on the basis of years manufacture expertise with its excellent standardization and modularity in series.
Features
● Design of GMP
● High quality all stainless steel construction
● Special oil-proof& dust proof sealing device
● Reliable overall sealing and dust-proof system
● High visibility isolated door to prevent cross contamination
● Easy remove parts for maintenance
● 360o design for easy observation and cleaning
Main Characteristics
● High Pressure
● Super Large Tablet
● Shaped Tablet
● High Precision
● High Speed
● High Automation
Main Characteristics
Excellent Tablet Pressing System
Pre-pressure and main pressure, compact design and three-pole construction to ensure nondeforming upon heavy load pressure, long dwell time and steady performance. Also increasing tablet weight accuracy and tablet hardness control.
Automatic Tablet Weight Control System
PLC control system, with POD interface for operation. Automatic Tablet weight tolerance monitoring and controlling.
Force Feeding System
High precision, easy removed force feeder with two agitators for improving granule fluidity to ensure precision feeding.
Reliable Electric System
Advance control theory and reliable electrical components and spare parts from world leading suppliers to ensure program control and interlock protection.
Stable Hydraulic System
Static pressure keeping system composed of German hydraulic pump station system and accumulator to ensure elastic backup of pre-pressure roller and main-pressure roller and overload protection for steady operation and low noise.
Central Lubrication System
Intermittent rated tiny flow auto pressure lub system with high precision central lub pump and distributing valve to ensure full lubrication of punches and tracks, as well as to avoid lub contamination.
Technical Parameters:
Model
MTP26
MTP32
MTP40
Number of Stations
26
32
40
EU-D
EU-B
EU-BB
TSM-D
TSM-B
TSM-BB
Max. Output (tablets/h)
171,000
211,000
264,000
Max. Tablet Dia. (mm)
Round
25
16
13
Shaped
25
19
16
Max. Depth of Fill (mm)
20
16
Max. Tablet Thickness (mm)
8
Max. Compression Force ( kN)
100
80
Max. Pre-comp. Force (kN)
14
Rated Power (kW)
7.5
Power Supply
According to the requirement of customer
Overall Dimension (mm)
1,080x1,440x1,950
Weight (kg)
1,780
Unload Noise (dB (A))
≤82
Note
The max. output refers to the quantity of pressing little tablets from ideal granular.