♢ Brief introduction of screw filling machine
KFG-300 series filling machine is a new generation of high speed screw filling machine developed by our engineers. This machine applies straight line bottle feeding, screw filling, and automatic stopper. Mechanotronics is applied in the design, powder feeding screw is driven by servo motor, steps is set by micro computer, and then accurately control the measurement range needed by screw filling. High accuracy cylinder controls the bottles to locate and fill the bottles precisely. The whole machine is with reasonable design, stable and reliable running, easy operation, high level automation, easy to dismantle for cleaning the core parts, and it completely meets the GMP requirements.
KFG-300 series filling machine is applied to the filling and stoppering of sterilized powder injection of pharmaceutical industry, and it is widely used in the filling of sterilized antibiotic powder injection of the pharmaceutical manufacturers with mass production. It is mainly used in the vials injectable powder production.
Layout of the screw-filling machine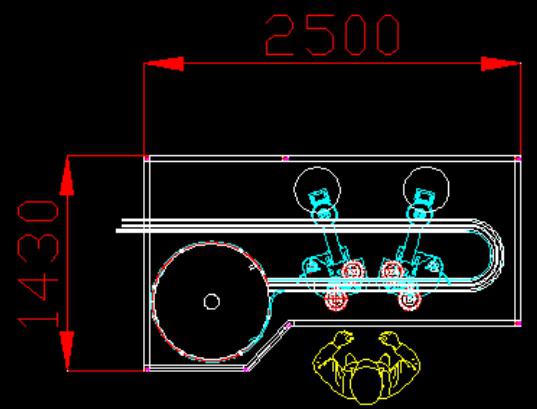 ♢ Working principle of screw filling machine
Put or convey the vials need to be filled onto the turntable--arranged vials enter the main orbit of the filling machine through two tracks--after entering the main orbit, the cylinder locate vials or plastic bottles--after being located, the vials or plastic bottles will be filled by double-head screw filling machine--after filing, the vials will be conveyed to the disc type stoppering system (no need to suck the stoppers by vacuum, this is our patent)--conveyed to capping station after stoppering— it starts capping after hanging the caps—small star wheel convey the bottles to next process after capping.
Remarks: micro computer set the amount of the powder, and then, servo motor control the rotary turns and speed to fill the vials
♢ Main parameters of KFG-300 SCREW FILING MACHINE
NO.
Name
Parameters
Remarks
1
Filling type
4-head screw filling


2
Specification of suitable bottles
60ml-120ml plastic bottles


3
Designed production capability
60ml Plastic bottles: 10.0g,
0.5g,7ml Vial, Cephalosporin Powder, 400 Bottles/Minute
150 Bottles/Minute;
120ml Plastic bottles;75.0g,
60 Bottles/Minute;
4
Stable production capability
60ml Plastic bottles: 10.0g,


120 Bottles/Minute;
120ml Plastic bottles;75.0g,
50 Bottles/Minute;
5
Filling amount range
10-75g


6
Filling deviation
±0.5-2%
GMP Standard
7
Breaking rate
≤0.1%


8
Qualified filling rate
≥99.9%


9
Rate of no bottle no powder
100%


10
Stop machine when lack of bottle
100%


11
Counting function
High accuracy on counting, deviation ≤0.01%