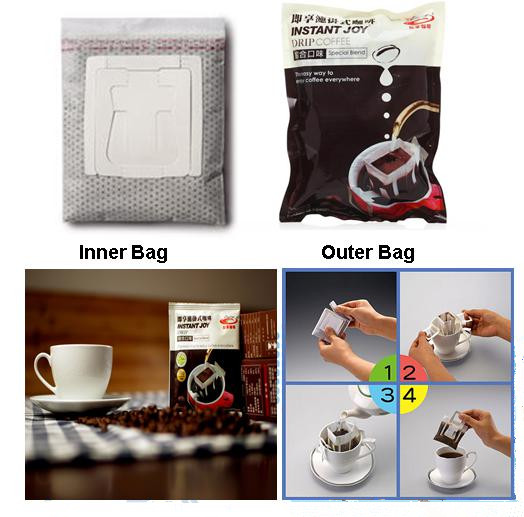 ● Machine Advantages
1. We are the first factory to adopt horizontal sealing creatively achieving the stability of labeling in horizontal and vertical sealing.
2. Now mostly, domestic company in China adopt our horizontal labeling convey system.
3. First factory to adopt pneumatic mechanic system of putting bag into envelope like the arm.
4. And it achieves the break of grasping and putting bags which makes the precision of grasping and the stability of putting. Therefore it reduces the falling of bags because of jamming.
5. Profound technology and application in the ultrasonic sealing.
6. Other motions are mechanic, which makes the equipment more reliable and stable.
● Machine Features
1. Nitrogen gas filling function.
2. English in touch screen and manual.
3. Stepper motor controls the outer bag; precision of location and stabilization of bag length.
4. PID temperature adjuster; Accuracy of temperature control.
5. PLC controls the whole machine; sensitive touch interface displays; convenient operation.
6. Contact parts are made of SUS304 stainless steel; cleanness of bags.
7. Some working cylinders are imported with original packaging; accuracy and stabilization of functioning.
8. Additional device of this equipment can carry out horizontal cropping, date printing and sealing.
● Technical Parameters
Filling Range
8-10grams (standard)
If more than 10g, please send us
the coffee samples for machine test.
Sealing Method
Ultrasonic sealing in inner bag
Heat sealing in envelope(outer bag)
Capacity
30-60 bags/min
Inner Bag Size
75x90mm (WidthxLength)
Outer Bag Size
100x120mm(WidthxLength) 110x120mm(WidthxLength)
Total Power
220V/50hz/3.5kw
Dimension
750x1360x1600 mm
(LengthxWidth x Height)
Weight
500kg
Material of Equipment
Stainless steel
We can also supply inner bag for coffee dip bag packing.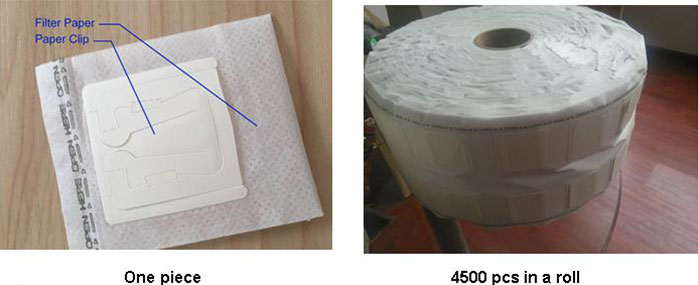 Remarks:
1. Description of coffee drip bag packing machine
♢ Ultrasonic sealing
♢ Capacity of hopper: 15kg
♢ It can connect with nitrogen gas filling machine for filling nitrogen gas, to keep grind coffee powder fresh.
2. About the optional parts
♢ We advise you to buy from your local market
♢ If you need us to equip, we can also supply.
Key Parts and Components List
| | |
| --- | --- |
| Electrical Part Name | Brand |
| PLC | Siemens from Germany |
| Touch Screen | Weinview from Taiwan |
| Air Cylinder of Mechanical Arm | Airtac from Taiwan |
● Technical Parameters

Filling Range
8-10grams (standard)
If more than 10g, please send us
the coffee samples for machine test.
Sealing Method
Ultrasonic sealing in inner bag
Heat sealing in envelope(outer bag)
Capacity
30-60 bags/min
Inner Bag Size
75x90mm (WidthxLength)
Outer Bag Size
100x120mm(WidthxLength) 110x120mm(WidthxLength)
Total Power
220V/50hz/3.5kw
Dimension
750x1360x1600 mm
(LengthxWidth xHeight)
Weight
500kg
Material of Equipment
Stainless steel
● Nitrogen Gas Filling Machine (Optional Part)
● Air Compressor (Optional Part)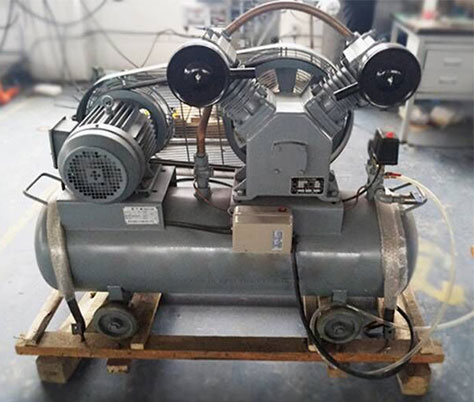 ● Photos of Machines In the Factory