l Product of Samples
The machine is used for assembling the follow parts:
1. the whole part: which is including top orange cap, outside barrel and needle;
(which is already assembled by KF-1 Insulin Syringe Needle Assembly Machine).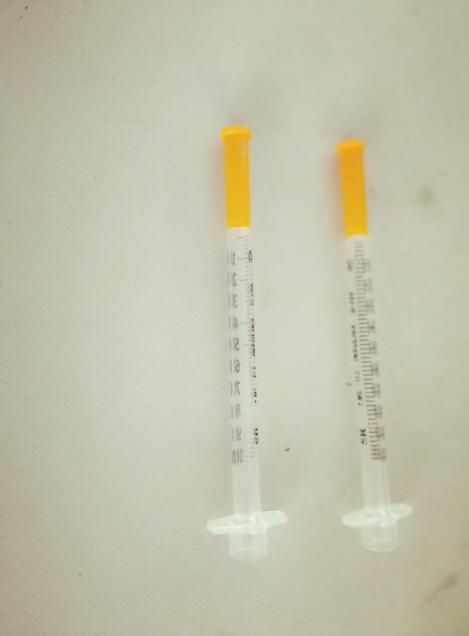 2. plunger
3. gasket
4. bottom white cap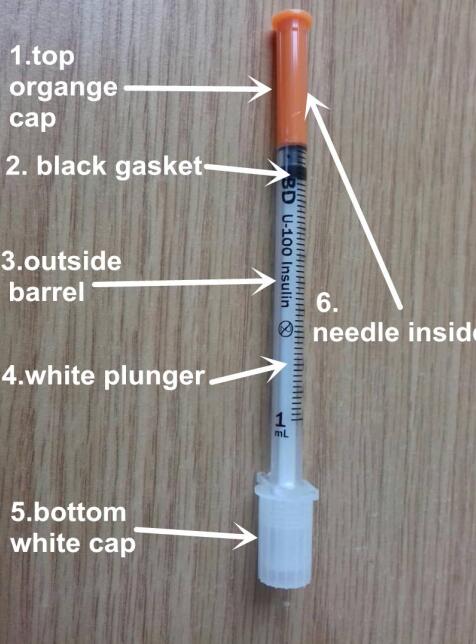 (all the above parts to assemble for the final product)
l Machine Features
This machine adopts the PLC, frequency invertor with famous brand,
with photoelectricity monitoring, automatic no-feeding stop,
high assembling speed, low noise, good stability.
Assembly Machine is equipped with vibrating feeder, centrifugal hopper
and automatic raw materials lifting machine.
This machine is with one conveyor to connect with KF-1 Insulin Syringe
Needle Assembly Machine.
1.

power supply

380V,50hz, 3 phases

or 220V, 50hz, 1 phase

(according to the customer's need)

2.

machine speed

160-180 pcs per minute

3.

machine packing crate dimension

main motor :

2050x1050x1700 mm;

automatic raw materials lifting machine: 2400x1400x1300 mm;

centrifugal hopper :

1830x920x1720mm

4.

weight

about 2000kg