● Photos of paper cups made by this production line: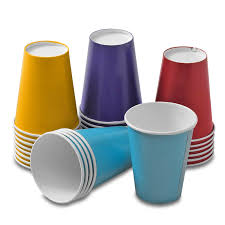 I. NDS-900B 4 COLORS FLEXO PRINTING MACHINE
This is an economical and environmental friendly printer for printing cup paper, suitable for both single and double side PE coating paper, use water basic ink, you can get different cup printing size and quality by changing printing cylinders and anilox rollers, so the the printing quality can reach your demand.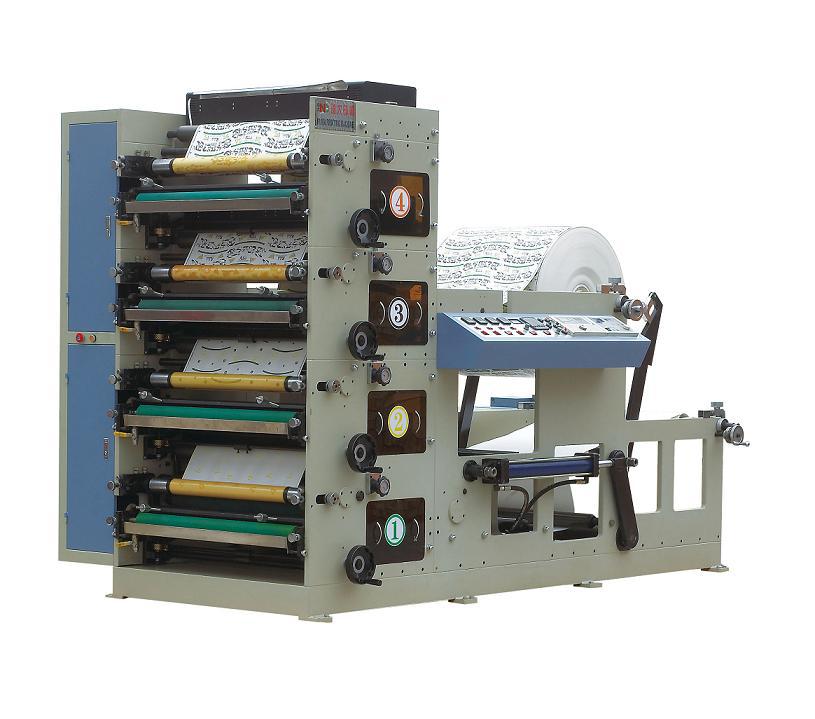 1. Machine Units List:
a) 4 colors printing stations
b) Laminating
c) Mitsubishi automatic tension controller for unwinding
d) Automatic tension controller for rewinding made in China
e) 4 pcs of ceramic Alinox (line number on your request)
f) 1 set of plate roller ( 4 pcs per set)
g) IR dryer for each station. (UV at extra cost USD3500/set)
2. Machine specification:
a) Max. printing speed: 60m/min
b) Printing color: 4 colors
c) Max paper roll width: 1200mm
d) Max printing width: 840mm
e) Max unwinding diameter: 1200mm
f) Max rewinding diameter: 1200mm
g) Printing girth: 175-370mm
h) Chromatography precision: ±0.15mm
3. Accessory list attached with machine package
a) Tool kit: one set of tool, 4 pcs of metal pieces and screws for installation
b) Ink scraper: 8 pcs
c) Operating manual: 1 set
d) Air gun: 1pc
e) Step belt: 450H/38.1mm, 1pc
f) Step belt: 630H/38.1mm, 1pc
g) Plate roller bearing sheath: 10pcs
h) Measurement: 3,200mm×1,600mm×2,300mm
i) Weight: 3500kgs
II. RD-CQ-850 AUTOMATIC PUNCHING MACHINE AND DIE CUTTING MACHINE
Description: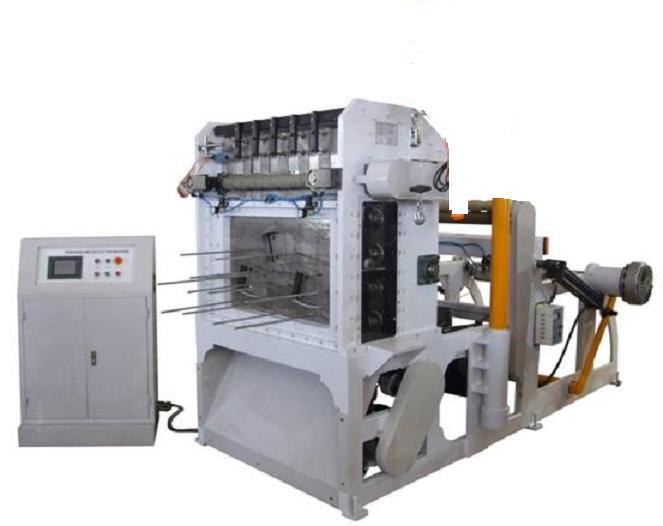 It is a good choice for punching and die cutting cup wall paper with different size by changing moulds, high speed and good performance.
Paper feeding in roll, a good partner for the flexo printer.
It comes with steel die, so it's a good choice for you if you have no more than 5 size, as changing mould quite costly.
Technical Data:
1. Max Paper Width: 850mm
2. Max Speed: 200 Strokes/min-
3. Control System: AC Servo Motor (Delta, 1000kw)
4. Max unwinding diameter: 1200mm
5. Max rewinding diameter: 1200mm.
6. Electric Power: 5 KW
7. Net Weight: 1500 Kg
8. Dimension of Machine: 3150mm×1830mm×1900mm
OPTIONAL
RD-MQ-930 FLATBED DIE CUTTING MACHINE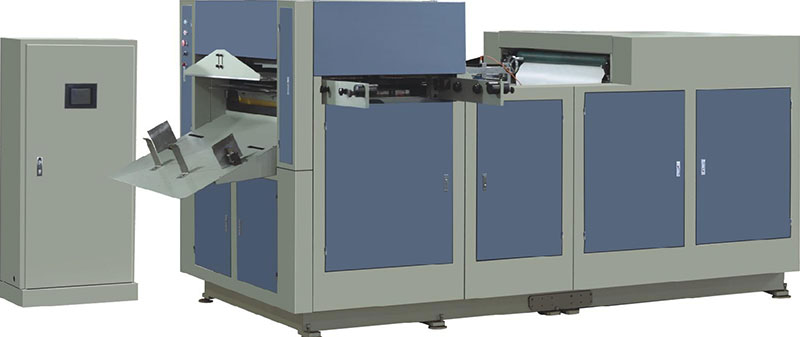 This is our latest roll feeding die cutting machine with wooden die, it's very convenient and cheap to change mould.
This machine is suitable for die cutting printed and unprinted paper roll, with touch screen and PLC control, you can die cut by setting following color marks on printed roll or cutting by setting cutting length for unprinted paper roll.
Technical data:

Working Speed: 110 strokes/min.
Max sheet cutting size: 850mm×500mm.
Max paper roll width: 850mm.
Max unwinding diameter: 1500mm.
Power consumption: 11kw.
Gross Weight: 9500kgs.
Packing Dimensions: 3700mm×1700mm×1900mm
III. RD-12/22 High Speed Paper Cup Machine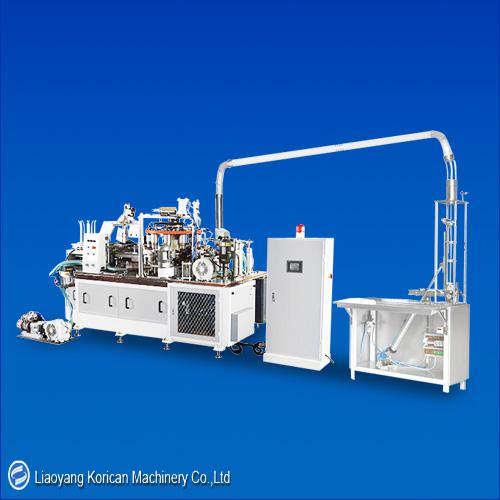 The characteristic of the machine:
1. Bottom sealing by Swiss hot air devices, so you can get non-leakage cup.
2. Cup side sealing by Taiwan Evergreen ultrasonic; If you will not change mould, only one mould work with the machine, you can take hot air sealing as option.
3. Cup top curling and bottom knurling are finished by separate turnplates.
4. It is easy to make cups with different sizes by changing moulds.
5. With automatic cup delivery system with counter.
Technical data:
1. Cup Use : round paper cups, drinking , noodle and vending cups ice-cream and food containers
2. Cup Size : 6oz ~32oz
Raw material : 180~~380gsm Single or Double PE coating paper
3. Output : 60-80 pcs/min.
4. Maximum cup dimensions
- max. top diameter : 105mm
- max. bottom diameter: 80mm
- max. cup height : 160mm
5. Minimum cup dimensions
- min. top diameter : 55mm
- min. bottom diameter: 45mm
- min. cup height : 60mm
6. Electrical requirement : 380V or 220V, 50Hz
7. Electric consumption : 9KW
8. Air consumption : approx 0.5cbm/min
9. Machine dimensions : 2930mm×1720mm×1900mm
10. Machine Weight : 3500kgs