● Part of Our Famous Customers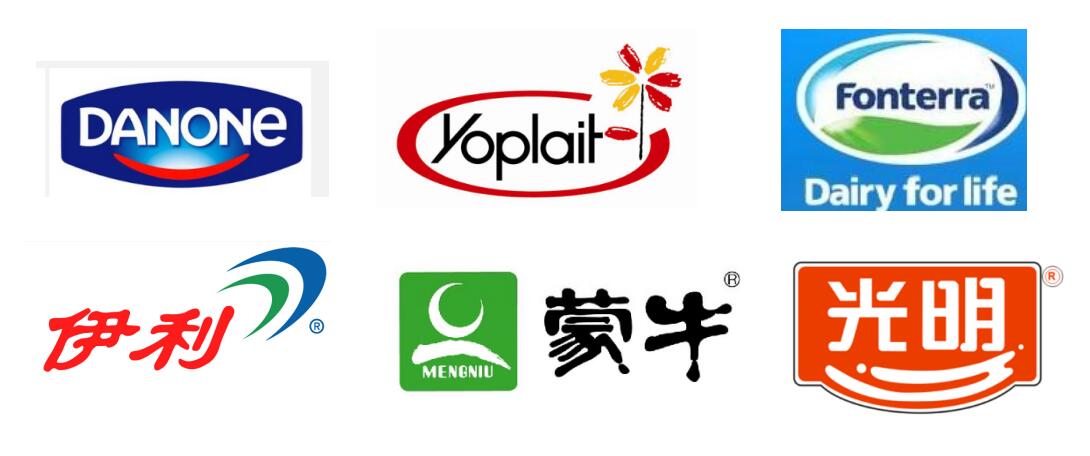 ● Photos of Yoghurt Cups from our customer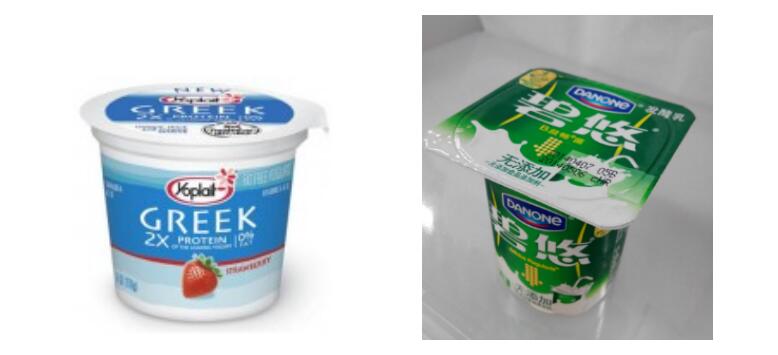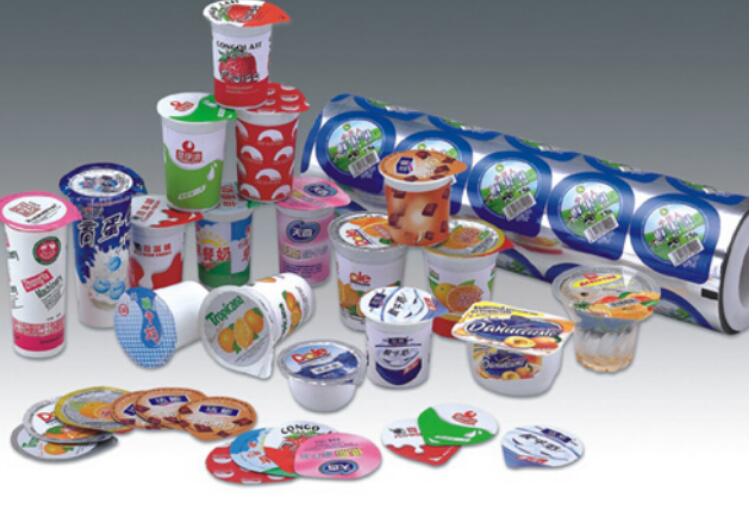 ● Machine Description
With rotary step design, the machine features space saving and low operation cost.

High precision cam transmission mechanism, automatically accomplishing cup separating, cup falling, heat sealing, lifting and product outputing, featuring stable running and low noise level.
Quick changeover design of the mold plate, with short changeover time for products of different cup diameter.

Online fruit and essence dynamic mixing system, ensuring equal fruit and essence mixing
with less fruit loss, and realizing multi-purpose production.

Optional roll film heat sealing, cutting and trimming devices, improving the flexibility of equipment for various packaging formats.

Online moveable code printing device, with reciprocating servo cylinder to achieve accurate code printing on product.

High efficiency UV sterilization devices for both precut lid and film roll, improving effectively the hygiene level of product.
● Technical Data
Model
KZKR-100
KZKR-150
KZKR-200
Output
3500-4000 c/h (150ml)
5500-6000 c/h (150ml)
7500-8000 c/h (150ml)
Operation Mode
Rotary Step
Cups per Row
2
3
4
Preformed Cup Type
Plastic Cup, Paper Cup, Alu.Cup
Lid Type
Precut Lid, Film Roll
* According to the different characteristics of products, the capacity will be different.
* Parameters and functions are subject to change without further notice.
● Layout Drawing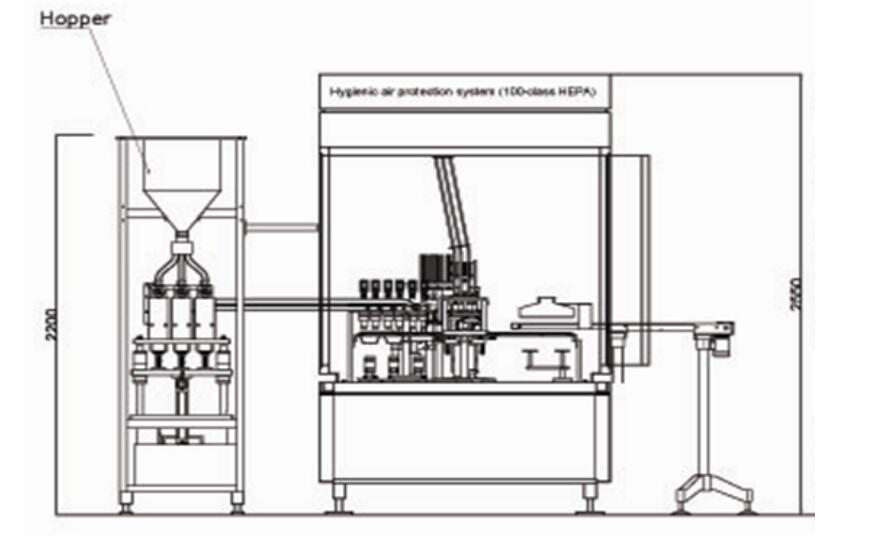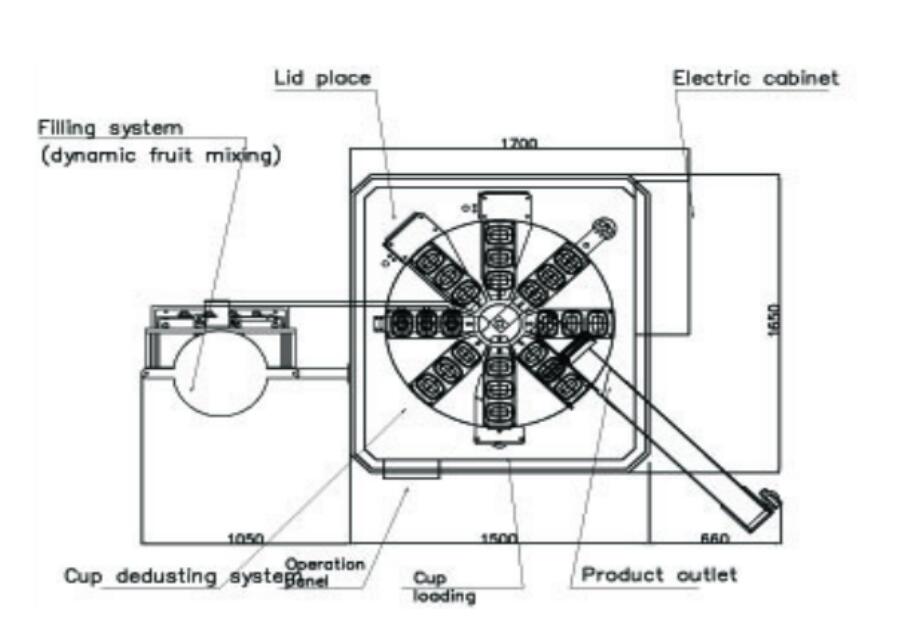 ● Photos of Customer's Factory for